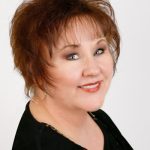 Debbie Wilson
Artistic Director
Director/Choreographer
Debbie Wilson has been choreographing and directing musical theater for decades. But her experience lies in myriad arenas, including large-scale choreography for events ranging from the Olympics and Superbowl to the World Cup, Pro Bowl, and San Francisco Black and White Balls.
Debbie's first love, however, is musical theater where she has performed in, directed and/or choreographed hundreds of productions including: 42nd Street, Pippin, Oklahoma!, Thoroughly Modern Millie, Peter Pan, Seven Brides for Seven Brothers, West Side Story, Chicago, Follies, Les Misérables, A Chorus Line, Hairspray, and Anything Goes with Chita Rivera.
Debbie is the recipient of sixteen regional theatre awards for choreography, direction, and performance. She has been honored by the Interfaith Bureau of Sacramento and the California Assembly for her work with young people. Her students have gone on to perform on Broadway, in national tours, in international concert tap companies, modern dance companies, on cruise ships, and in TV and film.
Debbie taught for American Musical Theater of San Jose and was dance chairperson for the professional training and summer youth programs for twenty years. She also headed the dance department at Lincoln High Performing Arts Magnet. She has taught for many prestigious youth organizations and has been recognized repeatedly for her excellence and contributions to youth.
Debbie is proud to be a founder of El Dorado Musical Theatre and is its artistic director. She lives in El Dorado Hills with her daughter Anjie Rose and her son Zachary.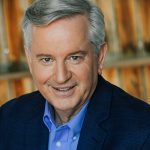 Richard Wilson
CEO
Training Show Director
Richard Wilson has been involved in the performing arts throughout his life, and is proud to be serving as the CEO of the organization.
With a background in marketing and advertising, Rick's administrative skill guides the EDMT Operation.
Richard has created communications programs for major organizations such as Hewlett-Packard, Illumina, Marriott, Citrix, Charles Schwab, the State of California, and various city governments. With this extensive background in all phases of strategic marketing decisions, he brings a unique understanding to both public sector and private sector companies. In addition, he has a broad understanding of the consumer mindset gained from his early years in broadcasting.
His skills came into sharp focus as the Executive Producer of the Leaders of the New Century Project, which interviewed 200 leaders of top-performing organizations in business, the arts, sports and the community.
He is co-author of 16 audiobooks/DVDs, including; The Day I Blew Up The Factory – One on One with Jack Welch, The Leaders of the New Century Series, and Women on Leadership. Richard is a highly respected speaker and has been featured at a number of national conferences.
On a creative note, he has written the script and lyrics for seven musicals crafted for young performers. These provide the creative foundation for EDMT's highly-successful Training Show Program.
In addition to his role with EDMT he is also the founder and chief strategist of Sentium Strategic Communications. They are based in El Dorado Hills, and specialize in messaging and effective presentation with clients located around the country.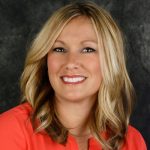 Jennifer Wittmayer
Vocal Director
Jennifer Wittmayer has been teaching children's musical theater in the Sacramento Region and Bay Area since 1998, later joining El Dorado Musical Theatre as Vocal Director in 2007. She is thrilled to be continuing her role and to work with the talented young people of EDMT!
She began performing at age six and has been seen on stage in numerous productions including Cathy/The Last Five Years, Ado Annie/Oklahoma and Winnie Tate/Annie Get Your Gun. She holds a BA in Music from Santa Clara University and a Masters in Music from the San Francisco Conservatory of Music. Jennifer has served as Vocal Director for Children's Musical Theatre of San Jose and has directed musical theater programs for Fair Oaks and Elk Grove Park Districts.
With EDMT, Jennifer has served as Vocal Director for well over 30 shows, including: Thoroughly Modern Millie, Les Misérables, Crazy for You, Cats, Curtains, Legally Blonde, Singin' In The Rain and more recently, The Addams Family.
In addition, Jennifer is the Vocal Director for EDMT's highly acclaimed touring company, High Voltage. She also conducts private vocal instruction.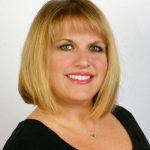 Christine Martorana
Costume Rental Manager
Tap Instructor
Christine Martorana has been a part of EDMT since 2001 and has held positions such as primary costume designer and costume/prop department manager (a role she still holds). Christine's magic has included well over 50 shows, and has earned her five regional theatre awards for Best Costume Design in a Young People's Musical. Along with a team of devoted volunteers, she created one of the most extensive and organized theatrical costumes and props warehouse in Northern California. EDMT's extensive costume collection has enabled her to partner with many theatre groups throughout our region to create an important network of costume relationships When not helping in various capacities for EDMT, Christine also works wardrobe calls for national Broadway tours at the Harris Center for the Arts.
She is also a tap instructor for EDMT's Performing Arts Institute (PAI), and EDMT's PAI tap companies FanTAPulous and SpecTAPular.
She resides in El Dorado Hills with her husband Eric and her twins Emily and Evan; daughter Megan is currently attending college in Portland.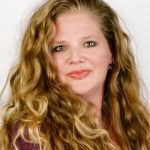 Alicia Amodio Soto
Show Producer/
High Voltage Producer
Alicia Soto has been a producer for El Dorado Musical Theatre since 2011, and she constantly invents new ways to get the job done better than ever before.
The foundation for her abilities comes from spending time on stage in her youth as a featured performer with San Jose Children's Musical Theatre.
She feels incredibly lucky to have the opportunity to create a safe and nurturing environment for young performers in this region, and hopes to continue producing shows for the foreseeable future.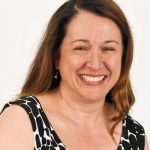 Karen McConnell
Costume Designer
Karen McConnell has been part of the EDMT costume team since 2006, and she proves on a regular basis why we are lucky to have her skills at hand.
While she has been involved on a volunteer-basis for many years, just recently she took on the role of Costume Designer and was responsible for costuming EDMT's Disney's Alice In Wonderland Jr., Willy Wonka, Disney's Beauty and the Beast, and more. 
Over the years she has been the Costumer for High Voltage and the Assistant Costumer on several productions including Hairspray and Cats.
Some of her favorite recent designs include Dolly's iconic red dress in Hello, Dolly!, Morticia's Transforming Tango dress in The Addams Family, and the Ghosts of Christmas in A Christmas Carol.
When not sewing, she can be found at her an award-winning children's boutique, Starlight Starbright in Folsom, or chasing after her glorious granddaughters.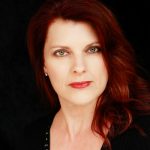 Kat Bahry has been teaching, choreographing, and performing throughout the community for over thirty years. She has also performed professionally for Great America, Music Circus, and Hanna Barbara Productions. Kat has also been seen modeling on the catwalk as well as in commercials. Her television credits include "Scramble," a children's game show for CBS where she was co-host with NFL quarterback Randall Cunningham.
Locally, Kat was associated with Best of Broadway for over 20 years, as a cast member, adult/children's choreographer, and an original board member. She had the pleasure of dancing with Dale Scholl's Dance/Art and was an original member of Dance Theatre West. The first student to sign up at Broadway Academy, Kat directed the dance companies, created her own dance program in many schools, and has students performing all over the world. She continues to teach master classes and work with prestigious dance/theater companies.
Kat holds Master degrees in both Education and Criminal Justice. As a National Board Certified teacher and former Folsom-Cordova's District Teacher of the Year, she is Principal of Oak Chan Elementary School.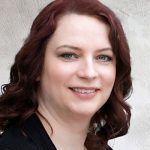 Goga Moore first participated as a volunteer when her daughter tried "something new" and began performing with the company several years ago. Her willingness to help the organization led her to begin working behind the scenes in many capacities, including as a "Fly Dad" with flying effects, and now as the Stage Manager.
After her first forays into the technical aspects of delivering a show to an audience, Goga has continued to grow her expertise, and we are pleased to have her organization skills and cool competence "running the show." Goga's daughter also participates both on stage and lends a hand off stage in many capacities.
They say, "If you want something done, ask a busy person to do it," and Goga and her daughter lend truth to the statement. They have successfully trained one service dog and are currently working with another canine candidate. A time consuming labor of love, they hope to have their current dog, Fable, become a program graduate in 2020.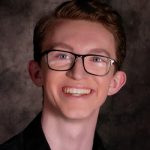 Zachary Wilson
Projection Designer
Set Designer
Zachary Wilson is the "Swiss Army Knife" of El Dorado Musical Theatre. As his name suggests, he is indeed the son of Creative Director Debbie Wilson, and growing up surrounded by all things theater has given him plenty of opportunities to express his range of interest.
An accomplished performer at the ripe old age of 18, Zachary has been in well over 40 shows, taking on increasingly challenging roles demanding all aspects of being a musical theater performer.
He has been taking on more roles to refine his expertise through Assistant Directing, through various workshops, and as an instructor with the Performing Arts Institute.
But his ever-curious mind has led him into other ways of contributing to EDMT, particularly in the area of projected-background design and operation. He has developed one of the premier background projection systems used in regional theater, and is constantly improving – and pushing the limits of – this artistic work. Zach has worked with Broadway-level technical staff and will undoubtedly continue to develop these skills to the delight of our audiences.
Lately his focus has been on set design and maximizing the interplay of projections with structure. You can see his work on stage with the current show.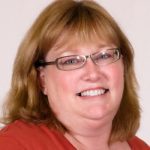 Kelie Eitel
High Voltage Costumer
As is true for many of the people who make EDMT "go," Kelie Eitel began her relationship with El Dorado Musical Theatre when her daughter began performing with the group years ago. Kelie has never been shy about lending help where needed, and she stepped up in an even bigger way when she took on the role of Costumer for EDMT's performing group, High Voltage.
She loves the challenge of costuming the group in a way that lets them go through lightning fast changes when performing at Folsom Lake College Harris Center.
In addition to her work with High Voltage, she has also been the primary costumer for several of EDMT's Training Shows, where her work also shines, albeit on a "smaller" scale! She is proud of both her son and daughter and their roles as performers with EDMT.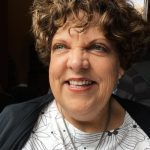 Erica Wilson
Graphic Designer
Makeup Designer
Erica Wilson has been working with El Dorado Musical Theater ever since her son decided his life course needed to focus on the performing arts. More than 14 years later, her son has moved on to a career in the wider world, and Erica thrives through her support of the group with her graphics and makeup design skills.
An award-winning graphic artist, Erica produces all of the show graphics seen around town and in promotional materials for El Dorado Musical Theatre's activities.
Her love of color and design led her to the arena of makeup design, and she has been designing the "look" for show performers ever since. She's particularly engaged when sculpting facial prosthetics for demanding shows such as The Wizard of OZ, Shrek, and Disney's Beauty and the Beast. She loves the interplay of design, color, and performance when bringing characters to life through makeup design as she did with Cats and The Addams Family and is looking forward to the many challenges of new shows as they appear on the EDMT calendar.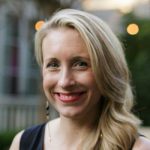 Jadie Huegel
PR/Social Media Director
Jadie Huegel has a notable relationship with El Dorado Musical Theatre through myriad activities which she does on a volunteer basis.
While she can frequently be seen backstage helping mic performers, her talents as a public relations specialist are what have helped her create many wonderful press opportunities for EDMT. She is also a member of the team who coordinates much of the social media outreach. If you have seen EDMT on Twitter or Facebook at all, then you may very well have seen her work!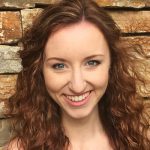 Anjie Rose Wilson
Choreographer
PAI Instructor
Social Media
Dedicated to dance Anjie Rose Wilson has studied Jazz, Tap, Ballet, Hip-Hop, and Lyrical styles for over fifteen years, and has performed in over 45 shows with El Dorado Musical Theatre. She has been the Assistant Choreographer for several of EDMT's Training Shows and is currently the program's primary Choreographer. Anjie has also been the Assistant Choreographer for over a dozen Main Stage and Rising Stars productions, and will be stepping into the role of choreographer for EDMT's upcoming fall show.
Anjie is an instructor for EDMT's Performing Arts Institute and has a faithful following of future performers in her dance classes for four to six year olds, as well as more challenging classes for older performers. Her Man Jazz class is regularly filled to capacity and challenges even the fittest young dancers.
She has gone to New York City to participate in the audition-only Rockettes Summer Intensive several times, including this summer. Anjie has also participated in many master classes and intesives with notable dancers and performers including Dana Stackpole, Andrew Palermo, and Samantha Jo Harvey.
In addition, this year marks Anjie's 8th season as a founding member of El Dorado Musical Theatre's Tour Group, High Voltage.
Finally, she contributes to EDMT's social media presence in a big way, and is responsible for creating all of the videos about EDMT's shows. These videos have proven to be popular and have been seen by thousands.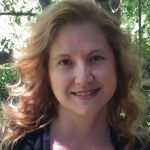 Stephanie Milton
Parent Volunteer Coordinator
Vocal Instructor
Stephanie Milton originally worked as a volunteer while her daughter participated in various El Dorado Musical Theatre shows and Performing Arts Institute classes. She was a producer for two of EDMT's training shows, and in more recent years has been the Parent Volunteer Coordinator for many Main Stage, and Rising Stars productions. She is an incredible asset to the group with her organizational skills and eye for detail.
Just recently, she decided to take on the additional role of Vocal Instructor and is teaching vocal classes for ages six through teen with our teaching group (PAI).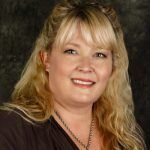 Kimberly Rumph
Office Manager
Kimberly Rumph is the most recent addition to our team, and she is welcomed with open arms as our Office Manager.
Kimberly has extensive experience with non-profit organizations, and is a Company Leader with "MarineParents.com" helping parents make the transition when their children enter the Marine Corps.
She also volunteers with Hands for Hope, helping at risk youth in a variety of capacities.
Kimberly is excited to work in an official role with El Dorado Musical Theatre since her daughter enjoys performing with the company and it keeps her highly involved.
Ingrid Perata, Board Member
Dolly Johnson, Board Member
Chris Kight, Board Member