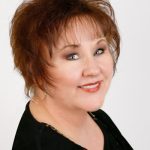 Debbie Wilson
Founder
Artistic Director
Director/Choreographer
Debbie Wilson has been choreographing and directing musical theater for decades. But her experience lies in myriad arenas, including large-scale choreography for events ranging from the Olympics and Superbowl to the World Cup, Pro Bowl, and San Francisco Black and White Balls.
Debbie's first love, however, is musical theater where she has performed in, directed and/or choreographed hundreds of productions including: 42nd Street, Pippin, Oklahoma!, Thoroughly Modern Millie, Peter Pan, Seven Brides for Seven Brothers, West Side Story, Chicago, Follies, Les Misérables, A Chorus Line, Hairspray, and Anything Goes with Chita Rivera.
Debbie is the recipient of sixteen regional theatre awards for choreography, direction, and performance. She has been honored by the Interfaith Bureau of Sacramento and the California Assembly for her work with young people. Her students have gone on to perform on Broadway, in national tours, in international concert tap companies, modern dance companies, on cruise ships, and in TV and film.
Debbie taught for American Musical Theater of San Jose and was dance chairperson for the professional training and summer youth programs for twenty years. She also headed the dance department at Lincoln High Performing Arts Magnet. She has taught for many prestigious youth organizations and has been recognized repeatedly for her excellence and contributions to youth.
Debbie is proud to be a founder of El Dorado Musical Theatre and is its artistic director. She lives in El Dorado Hills with her daughter Anjie Rose and her son Zachary.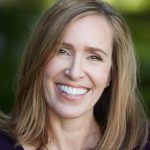 Danielle Levy
Managing Director
Danielle Levy is the new Managing Director of El Dorado Musical Theatre. In this role she is focused on enabling EDMT to realize its goals for artistic excellence, community service, education, and audience engagement. Danielle has a rare blend of experience as a parent coordinator, show producer, backstage crew member, and super EDMT supporter. She began her journey with EDMT in 2007 when her son performed in his first show, Irving Berlin's Annie Get Your Gun.
Since then, she's had multiple children involved in EDMT programs, spanning 23 shows, 4 seasons of High Voltage (EDMT's premier performing group) and countless PAI classes.
Fun fact: Danielle was the producer for High Voltage in 2011 when they performed at the Harris Center for the very first time. In fact, that High Voltage performance was the first performance ever staged at the Harris Center – just days before the Chorus Line tour arrived for the Grand Opening.
In addition to her EDMT involvement, Danielle brings three decades of administration and finance experience in both the corporate and nonprofit sectors. For the past 22 years, she has been involved in running two international professional non-profit corporations. As CFO and board Secretary she managed the business, finances, and member logistics of these companies, while also operating as Conference Manager for several technical conferences in Silicon Valley, Europe, and Japan.
Danielle is a Sacramento State alumna where as a student she sang with the Sacramento Choral Society under Dr. Donald Kendrick. Danielle is passionate about diet, fitness, and overall wellness. When she's not at the theater you will probably find her in a yoga class or on a bike in a spin studio. Danielle has been married for 27 years and has lived in El Dorado Hills since 1996.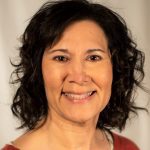 Chris Hobbs
Show Producer
High Voltage Producer
Chris Hobbs is the Producer of El Dorado Musical Theatre's shows and High Voltage.  She is a long-time member of the EDMT community who has contributed to the excellence of EDMT as a backstage coordinator, parent coordinator, and High Voltage costumer.  Chris first walked through our doors in 2012 when her daughter, Emily Hobbs, appeared in her first production, the EDMT Training Show: Goldie Rocks and the Three Bears.  Since that first production, and throughout every production since, Chris has been captivated by the dedication and support provided by both the production staff and EDMT families.  Chris works hard to ensure that all elements of the organization that happen off stage run smoothly and efficiently, allowing our performers to shine on stage.
Chris has a Bachlor's Degree in Business Administration and a Master's Degree in Education.  She spent most of her professional career as a Business Applications Systems Manager for the American Diabetes Association.  Her passion for soccer led her to play for 35 years and coach for nine.  While raising her girls, she satisified her desire to work outside the house by volunteering at Bright Beginnings Preschool, Gold Ridge Elementary, Folsom High School, as well as EDMT.  Chris has a passion for learning and travel.  She is a few courses away from a degree in Psychology and Nutrition.  Her latest educational adventure resulted in her becoming a Certified Biofeedback Specialist.  She is facinated by the power of the mind-body connection.  Her love of travel has taken her to 20 countries and almost all of the 50 states.  Chris's daughter, Jenny, is a student at CSU Chico studying Interior Architechure.  She lives in Folsom with her daughter, "Hobbs," and her husband, Jon.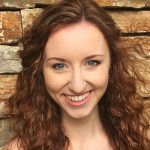 Anjie Rose Wilson
Assoc. Artistic Director
Choreographer
PAI Instructor
Social Media
Dedicated to dance Anjie Rose Wilson has studied Jazz, Tap, Ballet, Hip-Hop, and Lyrical styles for over fifteen years, and has performed in over 45 shows with El Dorado Musical Theatre. She has been the Assistant Choreographer for several of EDMT's Training Shows and is currently the program's primary Choreographer. Anjie has also been the Assistant Choreographer for over a dozen Main Stage and Rising Stars productions, and is continuing her involvement with EDMT's current season.
Anjie is an instructor for EDMT's Performing Arts Institute and has a faithful following of future performers in her dance classes for four-to-six-year-olds, as well as more challenging classes for older performers. Her Man Jazz class is regularly filled to capacity and challenges even the fittest young dancers.
She has gone to New York City to participate in the audition-only Rockettes Summer Intensive several times. Anjie has also participated in many master classes and intesives with notable dancers and performers including Dana Stackpole, Andrew Palermo, and Samantha Jo Harvey.
Anjie is proud to be a founding member and eight-season-participant of El Dorado Musical Theatre's Tour Group, High Voltage.
Finally, she contributes to EDMT's social media presence in a big way, and is responsible for creating all of the videos and many, many posts about EDMT's shows. The videos have proven to be popular and have been seen by thousands.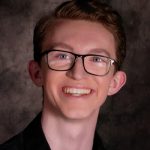 Zachary Wilson
Projection Designer
Set Designer
Zachary Wilson is the "Swiss Army Knife" of El Dorado Musical Theatre. As his name suggests, he is indeed the son of Creative Director Debbie Wilson, and growing up surrounded by all things theater has given him plenty of opportunities to express his range of interest.
An accomplished performer at the ripe old age of 19, Zachary has been in over 50 shows, taking on increasingly challenging roles demanding all aspects of being a musical theater performer.
He has been taking on different tasks to refine his expertise through Assistant Directing, through various workshops, and as an instructor with the Performing Arts Institute.
But his ever-curious mind has led him into other ways of contributing to EDMT, particularly in the area of projected-background design and operation. He has developed one of the premier background projection systems used in regional theater, and is constantly improving – and pushing the limits of – this artistic work. Zach has worked with Broadway-level technical staff and will undoubtedly continue to develop these skills to the delight of our audiences.
Lately his focus has been on set design and maximizing the interplay of projections with structure. You can see his work on stage with the current show.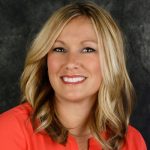 Jennifer Wittmayer
Vocal Director
Jennifer Wittmayer has been teaching children's musical theater in the Sacramento Region and Bay Area since 1998, later joining El Dorado Musical Theatre as Vocal Director in 2007. She is thrilled to be continuing her role and to work with the talented young people of EDMT!
She began performing at age six and has been seen on stage in numerous productions including Cathy/The Last Five Years, Ado Annie/Oklahoma and Winnie Tate/Annie Get Your Gun. She holds a BA in Music from Santa Clara University and a Masters in Music from the San Francisco Conservatory of Music. Jennifer has served as Vocal Director for Children's Musical Theatre of San Jose and has directed musical theater programs for Fair Oaks and Elk Grove Park Districts.
With EDMT, Jennifer has served as Vocal Director for over 40 shows, including: Thoroughly Modern Millie, Les Misérables, Crazy for You, Cats, Curtains, Legally Blonde, Singin' In The Rain, The Addams Family, and many more.
In addition, Jennifer is the Vocal Director for EDMT's highly acclaimed touring company, High Voltage. She also conducts private vocal instruction.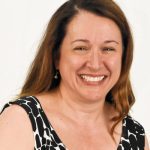 Karen McConnell
Costume Designer
Karen McConnell has been part of the EDMT costume team since 2006, and she proves on a regular basis why we are lucky to have her skills at hand.
While she has been involved on a volunteer-basis for many years, just recently she took on the role of Costume Designer and was responsible for costuming EDMT's Disney's Alice In Wonderland Jr., Willy Wonka, Disney's Beauty and the Beast, Peter Pan, and more. 
Over the years she has been the Costumer for High Voltage and the Assistant Costumer on several productions including Hairspray and Cats.
Some of her favorite recent designs include Dolly's iconic red dress in Hello, Dolly!, Morticia's Transforming Tango dress in The Addams Family, and the Ghosts of Christmas in A Christmas Carol.
When not sewing, she can be found at her an award-winning children's boutique, Starlight Starbright in Folsom, or chasing after her glorious granddaughters.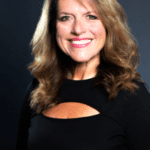 Christine Martorana
Costume Rental Manager
Tap Instructor
Christine Martorana has been a part of EDMT since 2001 and has held positions such as primary costume designer and costume/prop department manager (a role she still holds). Christine's magic has included well over 50 shows, and has earned her five regional theatre awards for Best Costume Design in a Young People's Musical. Along with a team of devoted volunteers, she created one of the most extensive and organized theatrical costumes and props warehouse in Northern California. EDMT's extensive costume collection has enabled her to partner with many theatre groups throughout our region to create an important network of costume relationships. When not helping in various capacities for EDMT, Christine also works wardrobe calls for national Broadway tours at the Harris Center for the Arts.
She is also a tap instructor for EDMT's Performing Arts Institute (PAI), and director of EDMT's PAI tap companies FanTAPulous and SpecTAPular.
She resides in El Dorado Hills with her husband Eric and is the proud mother of her three talented adult children Megan, Emily, and Evan.