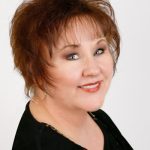 Debbie Wilson
Acting Instructor
Advanced Tap Instructor
Debbie Wilson
has been choreographing and directing musical theater for decades. But her experience lies in myriad arenas, including large-scale choreography for events ranging from the Olympics and Superbowl to the World Cup, Pro Bowl, and San Francisco Black and White Balls.
Debbie's first love, however, is musical theater where she has performed in, directed and/or choreographed hundreds of productions including: Newsies, The Music Man, Frozen Jr., Cinderella, SpongeBob Squarepants, Cinderella, Matilda, 42nd Street, Pippin, Oklahoma!, Thoroughly Modern Millie, Peter Pan, Seven Brides for Seven Brothers, West Side Story, Chicago, Follies, Les Misérables, A Chorus Line, Hairspray, and Anything Goes with Chita Rivera.
Debbie is the recipient of sixteen regional theatre awards for choreography, direction, and performance. She has been honored by the Interfaith Bureau of Sacramento and the California Assembly for her work with young people. Her students have gone on to perform on Broadway, in national tours, in international concert tap companies, modern dance companies, on cruise ships, and in TV and film.
Debbie taught for American Musical Theater of San Jose and was dance chairperson for the professional training and summer youth programs for twenty years. She also headed the dance department at Lincoln High Performing Arts Magnet. She has taught for many prestigious youth organizations and has been recognized repeatedly for her excellence and contributions to youth.
Debbie is proud to be a founder of El Dorado Musical Theatre and is its artistic director.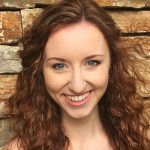 Anjie Rose Wilson
Jazz Dance Instructor
Dedicated to dance, Anjie Rose Wilson has studied Jazz, Tap, Ballet, Hip-Hop, and Lyrical styles for over fifteen years, and has performed in over 45 shows with El Dorado Musical Theatre. She has been the Assistant Choreographer for several of EDMT's Training Shows and is currently the program's primary Choreographer. Anjie has also been the Assistant Choreographer for over a dozen Main Stage and Rising Stars productions, and will be stepping into the role of choreographer for EDMT's upcoming fall show.
Anjie is an instructor for EDMT's Performing Arts Institute and has a faithful following of future performers in her dance classes for four to six year olds, as well as more challenging classes for older performers. Her Man Jazz class is regularly filled to capacity and challenges even the fittest young dancers.
She has gone to New York City to participate in the audition-only Rockettes Summer Intensive several times, including this summer. Anjie has also participated in many master classes and intensives with notable dancers and performers including Dana Stackpole, Andrew Palermo, and Samantha Jo Harvey.
In addition, this year marks Anjie's 8th season as a founding member of El Dorado Musical Theatre's Tour Group, High Voltage.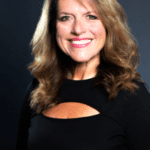 Christine Martorana
Tap Instructor
SpecTAPular/FanTAPulous
Christine Martorana
has been a part of EDMT since 2001. She has been involved in the dance and performing world for many decades, teaching and guiding students of all ages. She began her teaching experience in the Bay Area at Hamilton Studio of dance and music, and following a career in sales and marketing, returned to teaching for over 12 years at Center Stage Dance Academy in El Dorado Hills. She created the tap performing companies FanTAPulous and SpecTAPular in 2008 and they now reside at EDMT. She currently teaches tap dance classes for ages 9 – adult at PAI in addition to being EDMT's costume/prop rental manager.
She resides in El Dorado Hills with her husband Eric and is the proud mother of her three talented adult children; Megan, Emily, and Evan.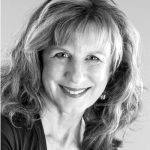 Susan Daugherty
Ballet Instructor
Susan Daugherty
enjoys sharing her love of dance with all levels and ages. Susan Daugherty has taught dance at U.C. Santa Cruz and numerous studios in the Sacramento and San Francisco Bay Area. As a young dancer, she gained a solid technical background in ballet through her studies with Francisca and Dimitri Romanoff. Later, she had the opportunity to study extensively with some of the leaders in the modern and jazz dance world including, Utah Repertory Dance Theatre, Limon Company and Bill Evan's Dance Theater.
While earning her B.A. at San Jose State University, Susan performed with the SJSU Resident Dance Company. She has also performed with various musical theater groups and dance companies in the S.F. Bay Area.
To help develop an appreciation for the arts among grade school students, Susan directed and performed with the "Dancing People." This group was funded by the National Endowment for the Arts to bring professional performing arts to the public schools. She is happy to be working with the students at EDMT!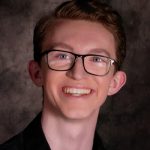 Zachary Wilson
Acting Instructor
Zachary Wilson
 is the "Swiss Army Knife" of El Dorado Musical Theatre. As his name suggests, he is indeed the son of Creative Director Debbie Wilson, and growing up surrounded by all things theater has given him plenty of opportunities to express his range of interest.
An accomplished performer at the ripe old age of 16, Zachary has been in over 40 shows, taking on increasingly challenging roles demanding all aspects of being a musical theater performer.
He has been taking on more roles to refine his expertise through Assistant Directing, through various workshops, and now as an instructor with the Performing Arts Institute.
But his ever-curious mind has led him into other ways of contributing to EDMT too, particularly in the area of projected-background design and operation. He has developed one of the premier background projection systems used in regional theater, and is constantly improving – and pushing the limits of – this artistic work. Zach has worked with Broadway-level technical staff and will undoubtedly continue to develop these skills to the delight of our audiences.
Also worth mentioning is Zach's video work, which has been seen by thousands. Those videos both explain and promote EDMT's shows.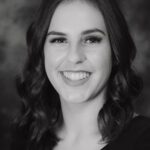 Madeline L'Engle
Mini Me Instructor
Madeline has performed in twenty-one musicals in her ten seasons with EDMT.  Some of her past roles include Karen the Computer/The SpongeBob Musical, Mrs. Wormwood/Roald Dahl's Matilda The Musical, Bird Girl/Seussical the Musical, Miss Hannigan/Annie, Anybodys/West Side Story, Arista/Disney's The Little Mermaid, Ursula Merkle/Bye Bye Birdie, Jeel/SpyQuest: An Agent 006-1/2 Musical Comedy, and Violet Beauregarde/Willy Wonka.
Madeline's training includes ten years of jazz, nine years of tap, eight years of acting, and seven years of vocal instruction.  She is the Assistant Director for this year's training show, The Junior League of Superheroes, a role she also took on for the 2021 training show, The Adventures of Captain Hyper.  She was the Assistant Choreographer for Frozen Jr. and assisted during the Summer Camps in 2020 and 2021.  She is a third year member of High Voltage and was also a member of EDMT's Tap Company for three years.  She has taken multiple masterclasses with Sacramento Theater Company as well as workshops in tap, auditioning, and musical theater with Disney Performing Arts.  Besides theater, Madeline's passions include reading, academics, traveling, and spending time with her family and friends.